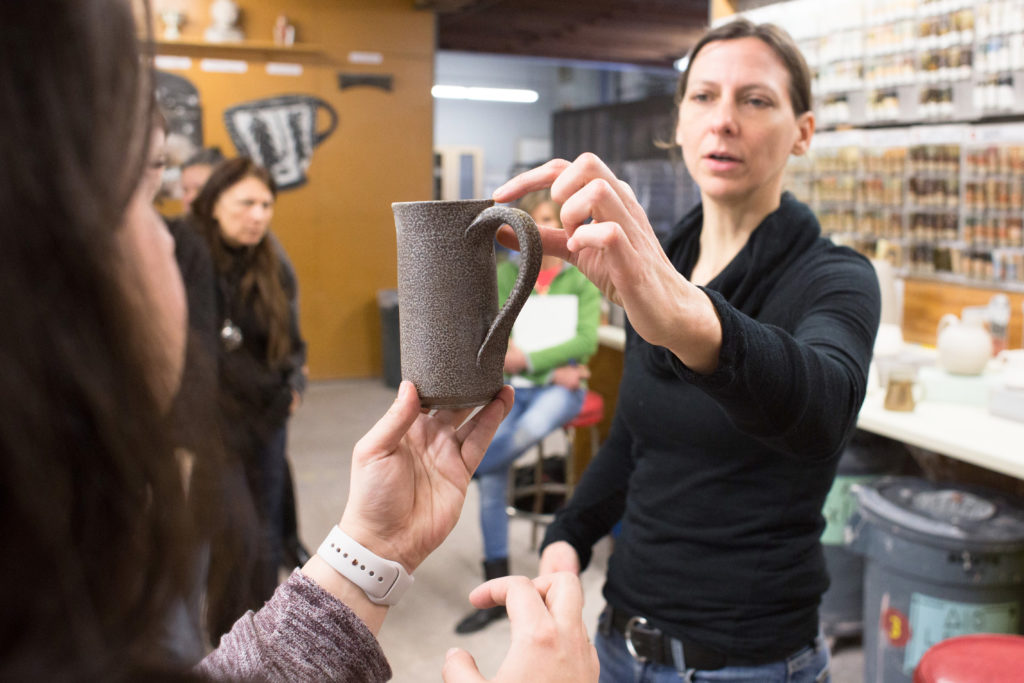 In Fall 2014, I partnered with Northern Clay Center to launch Minnesota New Institute for Ceramic Education (MN NICE). This certificate program is designed to respond to the changing needs of students and provides high-level training in ceramic materials, history and theory, and professional practices. Through instruction and individual mentorship, participants build the skills, knowledge, and insight necessary to create a personal and cohesive body of work. 
MN NICE takes advantage of the rich ceramic resources in the Twin Cities by engaging established artists, participating in local events, and tapping the deep experience of local arts professionals. The program strives to prepare participants both artistically and professionally whether they are seeking gallery representation, applying for graduate school, or selling directly to the public.
For a description of the program and see profiles of past participants, please see the Northern Clay Center website.